Your brand is your proof of ownership and the best way to identify your livestock.
A brand record contains a description of the design or elements of your brand, where on the livestock you place your brand, and any ear marks you use to identify your livestock.
To register your brand in the county or counties in which you run cattle, please download and print out the "Mark and Brand Registration" form.
Fill the form out completely and take it to the county clerk in the county or counties in which you operate.
Some counties may offer methods to submit the form for brand registration and re-registration. Please contact your county.
Brand locations:
Left or right: shoulder, side, rib, flank, hip, loin, or thigh
Jaw, face, tail, back, leg, or nose
Sometimes, multiple locations may be used for one record
Ear marks must be designated right or left and registered with the brand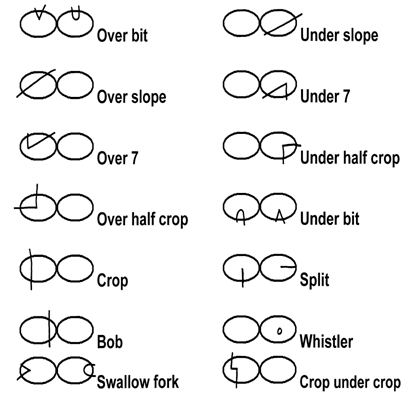 Brand records are used:
In criminal investigations by Texas and Southwestern Cattle Raisers Association (TSCRA) special rangers and by local, state and federal law enforcement;
By Texas Animal Health Commission and USDA Animal Plant Health Inspection Service (APHIS) for animal disease traceback;
By agricultural lending institutions to secure livestock loans;
By county sheriff offices to determine ownership of estray livestock;
By judges and attorneys who reference brands in many types of civil litigations involving livestock; and
By county clerks who may be subpoenaed to testify in court about the accuracy of their brand registration procedure.